Who We Are
Established in 1984, Certified Industrial Hygiene Consulting Ltd. (CIHC) is an industrial hygiene consulting firm based in Calgary, Alberta founded by Dr. Ian Wheeler. CIHC provides services to industry, government and research organizations in Alberta, British Columbia and Saskatchewan.
Our Principal Consultant, Ian Wheeler, has a Ph.D. in pharmacology/toxicology, is Certified by the American Board of Industrial Hygiene (since 1980), and is registered by the Canadian Registration Board of Occupational Hygienists. He has been practicing industrial hygiene since 1976. Prior to consulting, he gained experience in regulatory, corporate and teaching industrial hygiene. From 1980 to 1984 he developed and managed the occupational hygiene program for Alberta Government Departments.  Subsequently from 1984 to 1989 he developed and instructed the Occupational Hygiene Technology Program at Mount Royal College. In 2005 he received the Award of Recognition from the American Industrial Hygiene Association – Alberta Section.
CIHC's staff are fully trained, experienced, and perform work to the highest standards. All projects are managed and all reports finalized by the Principal Consultant. CIHC has a comprehensive array of monitoring equipment for almost every need. It is calibrated and maintained in top condition by our in-house Instrumentation Technologist. CIHC has a Certificate of Recognition (COR), and is registered with ISNetworld and Avetta.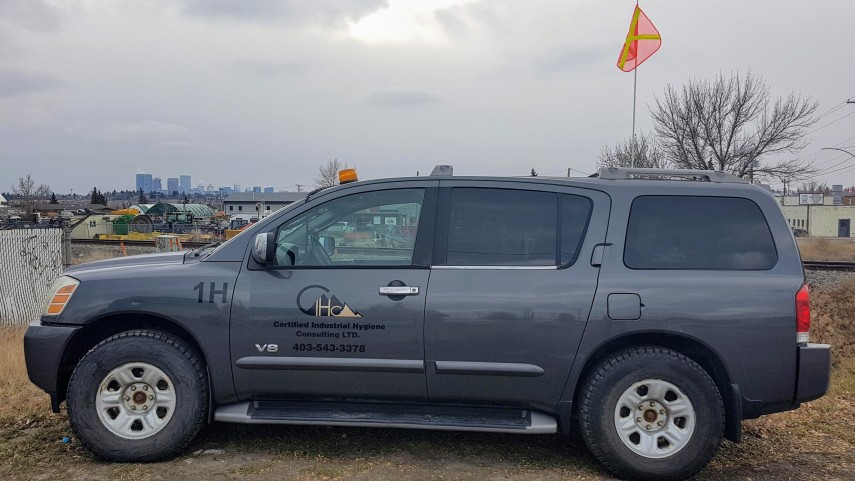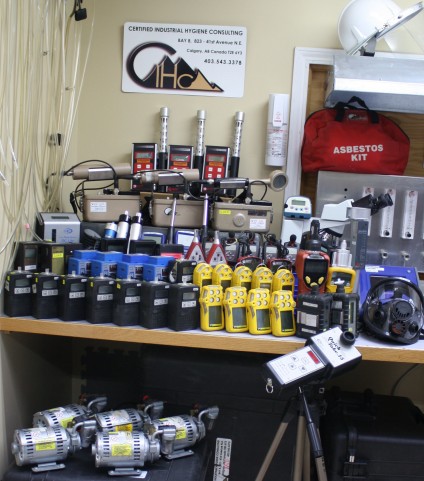 Certified Industrial Hygiene Consulting Ltd.'s goal is to provide professional industrial hygiene consulting services of the highest quality. We take pride in our work. Our reputation is carried by word of mouth between clients, and the majority of our work is repeat business with major companies. Building long-term relationships to meet clients' needs is our focus.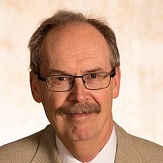 Ian Wheeler
Principal Consultant, PhD, CIH, ROH
Ian began his career in 1977 in the Alberta Occupational Health and Safety Analytical Laboratory, developing passive diffusion samplers for hydrocarbons. Subsequently he transferred to the Occupational Hygiene Branch as an Occupational Health and Safety Officer for Alberta Workers` Health, Safety and Compensation. In 1980 he assumed the role of Manager of the Occupational Hygiene Program for the Alberta Government where he developed and managed the program. In 1984 he left the government and took on the responsibilities as Principal Instructor and Coordinator of the Occupational Hygiene Technology Program at Mount Royal College, Calgary, AB, where he instructed until 1988. In 1984 he founded CIHC, and through contacts in the Alberta government and industry began providing Industrial Hygiene services throughout Alberta. Since that time this has expanded to British Columbia, Saskatchewan and the Northwest Territories. Throughout his career he has gained a strong reputation for thorough, expert service and ethical behaviour, which he has instilled into every employee. Without exception Ian reviews every report to ensure expert advice and quality control.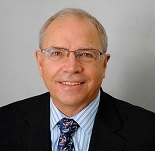 Marshall Denhoff
Associate Senior Hygienist, B.Sc. M.Sc. CIH, ROH, CSP
Marshall graduated from the University of Saskatchewan with a B.Sc. in Environmental Science, and began his HSE career working for Teck Cominco mines for four years in the Northwest Territories. Upon the mine closure, he pursued a Master's Degree in Industrial Hygiene, at the University of Southern California in 1990. He then joined WorkSafeBC, advancing to the position of Senior Occupational Hygienist, and then Manager, Occupational Disease Prevention for the Province of B.C. In 2008 Marshall joined the University of Calgary as Director of Environment, Health and Safety, overseeing health and safety during a major expansion of the university campuses. In 2014 Marshall joined ConocoPhillips Canada (CPC) as Senior IH. Marshall has taught the Occupational Hygiene and Hazard Assessment & Risk Management courses at the University of Calgary for over a decade. He has been an invited presenter at numerous conferences, and is chief author of publications on respiratory protection and confined space entry. Marshall is a court recognized Expert Witness in the field of IH and Confined Space Entry. He has served on the Board of Directors of the CRBOH, AIHA, and as President of the Journal of Occupational & Environmental Health (JOEH).
Clay Depner
Operations Manager
Clay joined CIHC in 2003. He performed a wide variety of field work until 2010, when he then assumed the role of Operations Manager. Now he focusses on project management from the outset of the project until its conclusion. Should unforeseen circumstances arise, his broad experience in different roles within the company allows him to support field personnel to maintain project integrity. He ensures that projects are completed in a timely and cost effective manner without compromising quality. Prior to joining CIHC, Clay gained 8 years of experience as an instrumentation service technician. His work during that time gave him in-depth knowledge of a wide variety of instrumentation used in environmental and industrial hygiene surveys.
John Howey
Lead Industrial Hygienist
John is one of the senior members of our team, with several years of experience in a wide range of industrial hygiene issues. He has strong mathematical and communication abilities. He joined CIHC in 2008, and has since contributed his technical knowledge to a number of complex projects. Notably, one of his main contributions has been methods of data management and analysis. Throughout his time at CIHC he has performed numerous field surveys, and has been involved in the development of several programs.
Mariska Hartley
Industrial Hygienist
Mariska joined CIHC in 2019, shortly after moving to Canada. She gained occupational hygiene experience in the South African gold mining industry conducting workplace surveys, employee personal exposure monitoring (respirable silica, diesel particulate matter, and noise), data analysis and reporting. Her previous role equipped her with strong interpersonal and communication skills, adaptability, teamwork and attention to detail.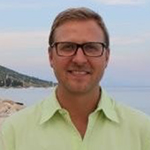 Dustin Jensen
Field Manager
Dustin initially joined CIHC in 2013. He began his practical work with silica assessments and then moved onto exposure assessments for a variety of hydrocarbons. He soon developed a reputation of being hard working, conscientious and thorough in all aspects of his duties. He is experienced in the use of a variety of integrated and direct reading sampling techniques, and how to interpret the results in time sensitive situations. In 2016, Dustin left to become a Project Manager and HSE Lead for a construction company. He rejoined CIHC in 2018.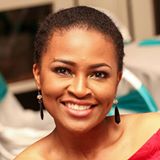 Chinomso Ibe
Industrial Hygienist
Chinomso joined CIHC in 2019.  She is a hard-working and competent IH professional with over 3 years of experience in Occupational Health & Safety programs and Regulatory Compliance. She has experience in developing corrective methods and controls to improve work environment. She is an excellent interpersonal communicator and is able to work with cross-functional professional groups and interact directly with workers.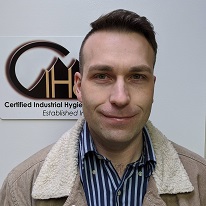 Steven Molloy
Industrial Hygiene Technologist
Steven joined CIHC in 2019.  He is a highly motivated and accomplished EHS professional with over 15 years of extensive theoretical and practical experience in industrial hygiene, designated substances, and hazardous material assessments. His strengths include hazard identification, risk management, and promoting health and safety in the workplace in a reasonable, diligent, and cost-effective manner.
Address
Bay 8, 823-41st Avenue NE
Calgary, AB T2E 6Y3