Fume Hood Certification
By ensuring your laboratory fume hood is operating properly you will minimize the risk of exposing personnel to harmful chemicals. In addition, optimizing the airflow pattern in the hood face may in some cases reduce the required exhaust volume, and save on energy costs.
Typically, laboratory fume hoods are tested annually. Our testing includes the following:
Visual inspection of the fume hood, including general condition, checking for flow gauge, and sash and baffle function;
Fume hood performance testing through face velocity measurements using a calibrated air velocity meter;
Airflow visualization using smoke tubes;
Fume hood testing certification sticker and report.
Our tests are in accordance with the American Conference of Governmental Industrial Hygienist's (ACGIH) recommended practice.
In addition to laboratory fume hoods we can assess other forms of ventilation such as local exhaust ventilation used in welding shops.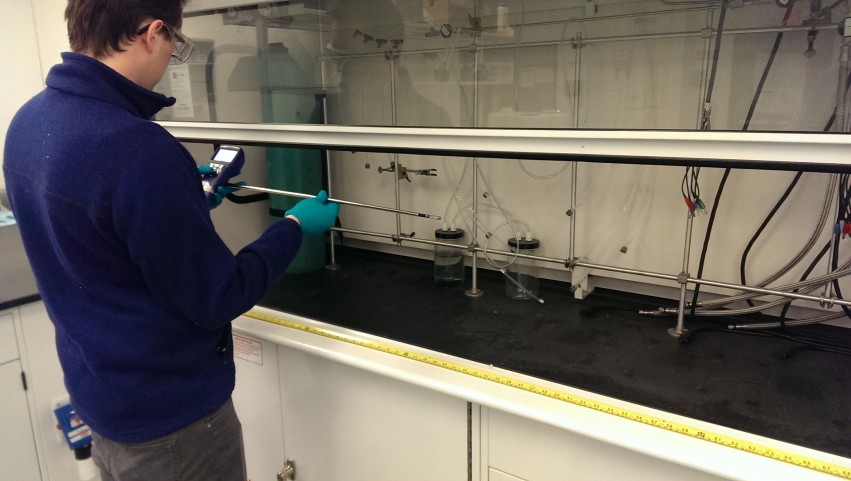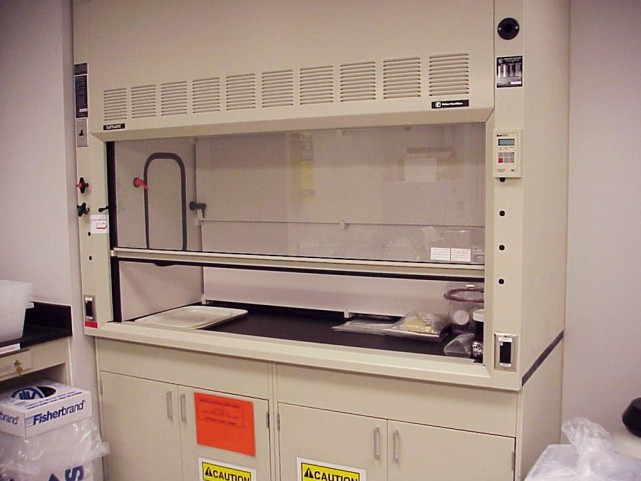 Contact us now for a fume hood assessment