Respirator Fit Testing
There are two types of respirator fit testing.  Qualitative fit testing uses an irritant smoke or odorous material, and relies on the respirator wearer's sensations (smell, irritation, taste) to determine a pass or fail.  Quantitative fit testing  measures the particle concentration inside and outside the respirator to calculate a numeric fit factor.
We strictly adhere to CSA Standard Z94.4 for respirator fit testing to ensure that your workers are wearing properly fitted respirators.   We utilize the TSI Portacount respirator fit tester for quantitative fit testing.  We will ensure your respirator is appropriate for the hazards you face, and educate workers on respiratory protective equipment (RPE) maintenance and care.
We provide in-house or on-site fit testing to suit your needs.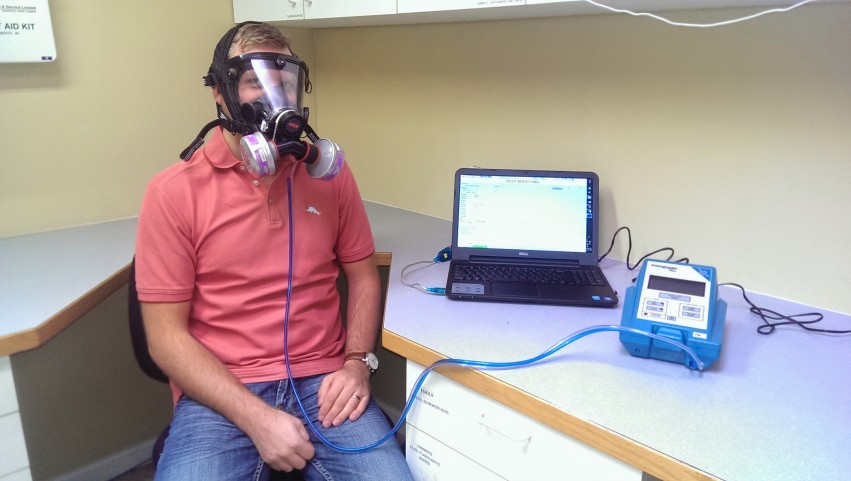 Contact us now for fit testing